But the image of a celibate Games began to flicker in '92 when it was reported that the Games' organizers had ordered in prophylactics like pizza. Then, at the 2000 Sydney Games, 70,000 condoms wasn't enough, prompting a second order of 20,000 and a new standing order of 100,000 condoms per Olympics.
From ESPN article on the Olympics.
EDIT:
Here's the image from article.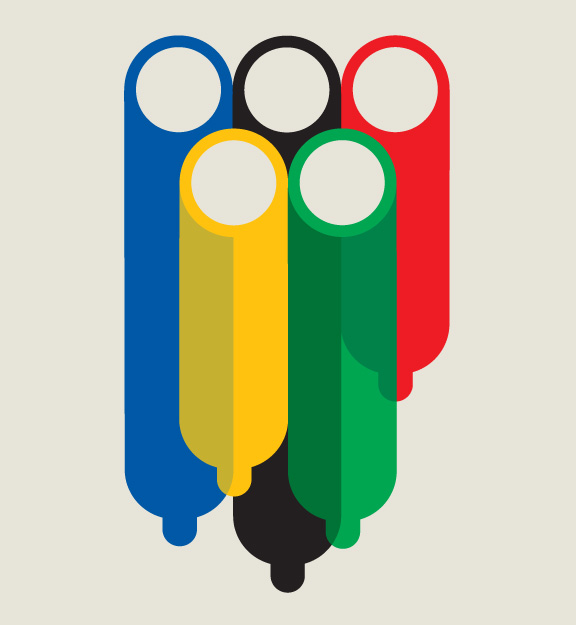 Now observe the lengths.